Independent singer/ songwriter, musician, poet, engineer, and producer.
Fred Gillen Jr. Biography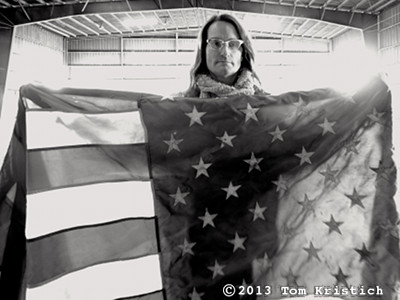 Since 1996 Fred Gillen Jr has been traveling around the world performing his songs of hope for whomever would listen. From prestigious venues such as Patan Durbar Square World Heritage Site in Kathmandu and the Morgan Library and Museum in New York City to farmers' markets, coffeehouses, and house concerts he has brought his brand of folk music to wherever people congregate. Along the way he's given away thousands of stickers and buttons bearing the message "wage love," made friends, played with countless great musicians, and connected with audiences on a deep level. His sing-along "Sing Sing Sing" has been sung by enough people to become a sort of regional "folk song" in his native Hudson Valley, and Gillen has had a long and fulfilling career as an independent artist. He's had the opportunity to open for some of his favorite artists including Merle Haggard, Todd Rundgren, and David Bromberg, and make music with his great heroes, particularly Pete Seeger, in several different contexts including contributing a Woody Guthrie cover to Pete's 2012 album "Pete Remembers Woody."
Besides working as a performing artist, Gillen has played as a sideman with dozens of other artists, as a bass guitarist, guitarist, percussionist, and singer. He's also been a founding/​co-writing member of the bands Rain Deputies, Hope Machine, Gillen & Turk, Hot Rod Pacer, Backwoods Jupiter, and the Greenheart. From 2001 to 2021 He ran Woody's House Recording Studio in Croton-​on-​Hudson, NY, where he recorded and/or produced some great music from wonderful artists across a huge musical spectrum from the folk music of Pete Seeger and Carolann Solebello to the Indie rock of Fin Folsom and the Lonely Leaves to Chris Conte's debut jazz album. Occasionally his work received commercial recognition, but more importantly he helped create quality recordings which he hopes will one day help bring much-​deserved recognition to the Hudson Valley's artistic richness. A huge highlight of the studio's years was Gillen co-producing the song "What Is This World Gonna Do?" with Lisa Gutkin, who co-wrote it with Woody Guthrie, the studio's namesake! Moving forward he hopes to record some more great music in his new space in Greene County, NY.
During the global Covid-19 Pandemic when live music came to a stop, Gillen wrote, recorded, and released four e.p.'s of new songs, which he released quietly on Bandcamp. These e.p.'s join his twenty-five year body of work, which includes eleven full- length solo studio albums, two other e.p.'s, and his various band collaborations. If you'd really like to know what Gillen is all about, give some of his music a listen.
http://www.fredgillenjr.com http://fredgillenjr.bandcamp.com/